About Us

---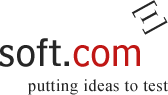 Founded by global technology leaders and industry experts with a view to change the conventional services approach
IP-led Services Company with upfront investment in creation of tools
Patent Pending Tools to deliver solutions quickly and with minimum efforts
Emphasis on Research & Development for efficient delivery of services
Strong Consulting & Advisory backed by Delivery of services
Expertise on Digital Applications & Mobile App Development
Proficiency in Business Process Optimization
Experts in System Performance Tuning
Soft.Com India Pvt. Ltd., an ISO 9001:2015 Certified Company, is an IP-led Services Company, based in Mumbai, India. We offer technology specific expertise to industries like Healthcare, Banking, Financial Management and Insurance; enabling our clients to achieve high-performance business objectives.
At Soft.Com, we actively emphasize on research and development of specific software assets that enable us to deliver our services more efficiently to our customers. Use of these proprietary products and services; lead to greater reliability, quicker time to market and/or lower cost to the customers. Through years of focused and systematic approach, we have successfully developed state-of-the-art assets like Transform, Compose, Cohesive and Compliance which serve as frameworks. These paradigms are fashioned keeping in mind the inevitable technology shifts in the contemporary business environment. With these indigenously designed frameworks, we develop and initiate technology-based business solutions to enhance the end solution to our clients.
We specialize in end-to-end system performance and trouble-shooting. Our proficiency with application specific benchmarks helps our clients overcome challenges and maximize their IT related investment. We undertake Quality Assurance and Testing, Consulting & Advisory Services, Technology Transformation and RTGS Integration & Support Services.
Soft.ProDoc is a New-Age Hospital Management Information System, designed and developed in-house with 750+ screens spread across 25+ modules spanning the activities of an entire hospital. Designed to equip hospitals with a perspective to overcome current and future challenges, Soft.ProDoc is built with valuable inputs from across the healthcare value chain including clinicians, process consultants, nurses, pharmacists and information technologists. Soft.ProDoc enables its clients to significantly improve quality of care, while reducing costs and implementing the tested processes.
SDC has a team of highly experienced implementers across all partners having in-depth business knowledge, expertise for requirements gathering and delivering software as a solution; and has every confidence to deliver on-time impressive quality work very economically & effectively.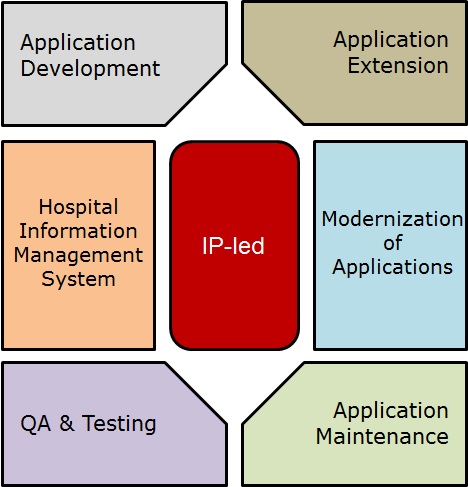 Services Portfolio:
Consulting & Advisory
Business Process Optimization
Digital Application & Mobile App Development
QA & Testing
Product Reengineering
It is our endeavor to make your vision of an
Integrated Hospital Information ERP System a Reality …..